Friendly and Knowledgeable Professionals in Dexter, MI
Every patient deserves optimal oral health. At Michigan Oral Surgeons, it is our mission to provide exceptional oral surgery services in a caring and compassionate environment. Our practice in Dexter, MI, is equipped with the latest technology and staffed with friendly and knowledgeable professionals.
We Love Hearing From Our Patients and Referring Doctors
Dental Implants
A dental implant is made up of three parts: the post, the abutment, and the crown. The post is surgically implanted into the jaw bone and fuses with the surrounding bone. Once the fusion is complete, the abutment and natural-looking crown are placed. A dental implant can replace one tooth or many teeth. As specialists in dental implant-based restorations, Michigan Oral Surgeons can restore your smile while improving your oral health.
Reviews From Dental Implant Patients at our Michigan Locations
"After his dentist told him he needed multiple teeth extracted, Leonard visited our office in Ann Arbor, MI, for extractions and implants. Hear about his experience at Michigan Oral Surgeons."
"Sandra had an infection in her jaw and needed dental implants to restore her smile. Hear more about her oral surgery journey at Michigan Oral Surgeons."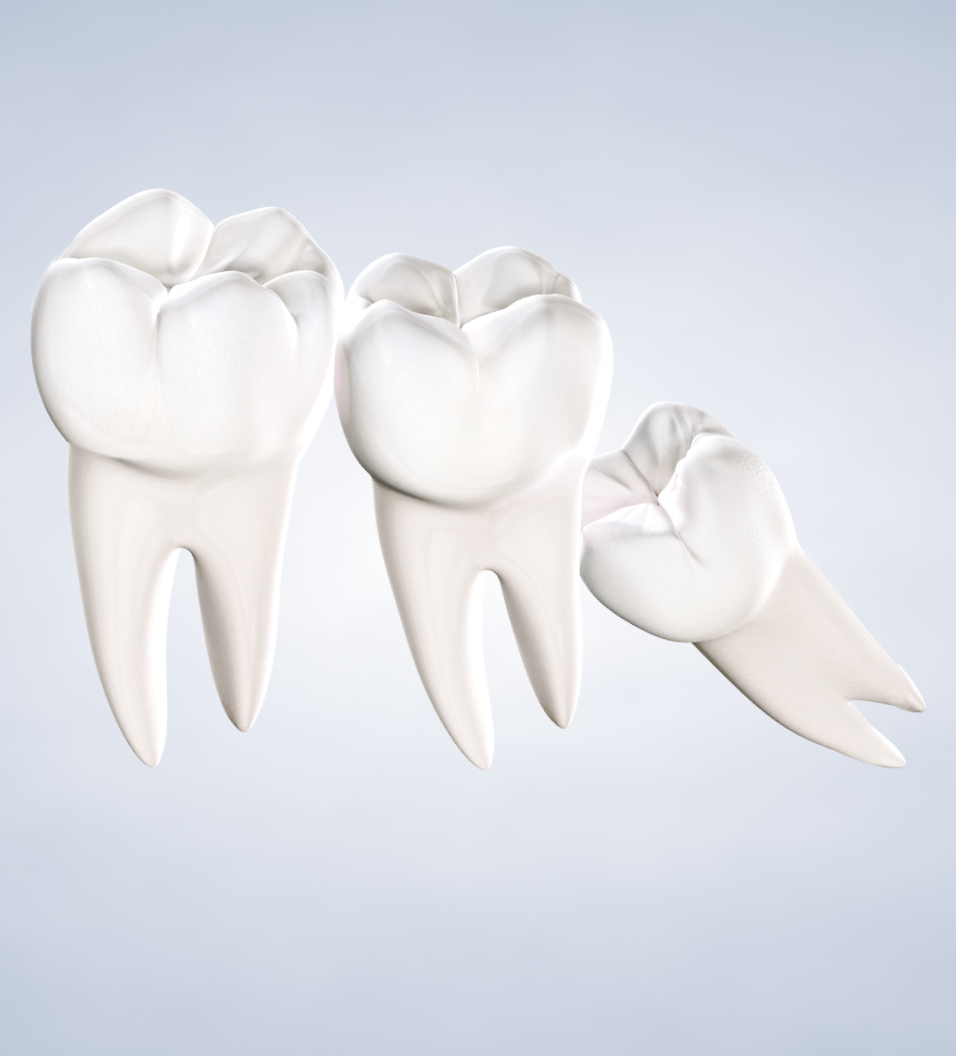 Wisdom Teeth Removal
It is common for wisdom teeth to cause problems as they come in or if they are left untreated. Also known as third molars, wisdom teeth are generally removed to avoid these unnecessary complications. Michigan Oral Surgeons performs wisdom teeth extraction in a safe and state-of-the-art environment.
Reviews From Wisdom Teeth Removal Patients at our Michigan Locations
"Beth's son needed his wisdom teeth removed, so they came to our office in Ann Arbor, MI. Hear about their experience and learn why they intend to come back."
"Kimberly came to see Dr. Fasi to have her wisdom teeth removed. Hear about her great experience at Michigan Oral Surgeons."
Oral Surgery Services in Dexter, MI
At Michigan Oral Surgeons, we make every effort to ensure our patients and their loved ones have a wonderful experience at our practice. We prioritize patient comfort and safety above all else and enjoy seeing our patients smile at their results. We perform a broad scope of oral and maxillofacial surgery procedures to patients of all ages. Besides dental implant placement and wisdom teeth removal, we also perform:
Reviews From Patients at our Michigan Locations
"Pain in her jaw prompted Kristy to visit our practice in Ann Arbor, MI, for teeth extractions and dental implant placement. Hear about her great experience."
"I knew he was going to be the right guy, and I was right. The recovery time was amazing, it was faster than I expected. "
Surrounding Cities/Neighborhoods
We are committed to improving the oral health of the communities we serve by providing excellent clinical care and progressive technology in a warm and compassionate environment.
Ypsilanti
Livonia
Canton
Westland
South Lyon
Saline
Novi
Dearborn
Dearborn Heights
Farmington Hills
Chelsea
Message Our Dexter Office
*Required Fields
As a surgery practice, we provide comfortable care for patients of all ages, from children to adults. From the moment you walk in the door, you'll benefit from our experience and detail-oriented approach, as well as our warm and caring treatment philosophy. If you're ready to request an appointment, use the button below to get started.
Questions? We Are Here To Help.
Our staff is here to answer your questions and guide you throughout your journey with our practice. Feel free to contact us if you have any questions or concerns regarding your treatment.